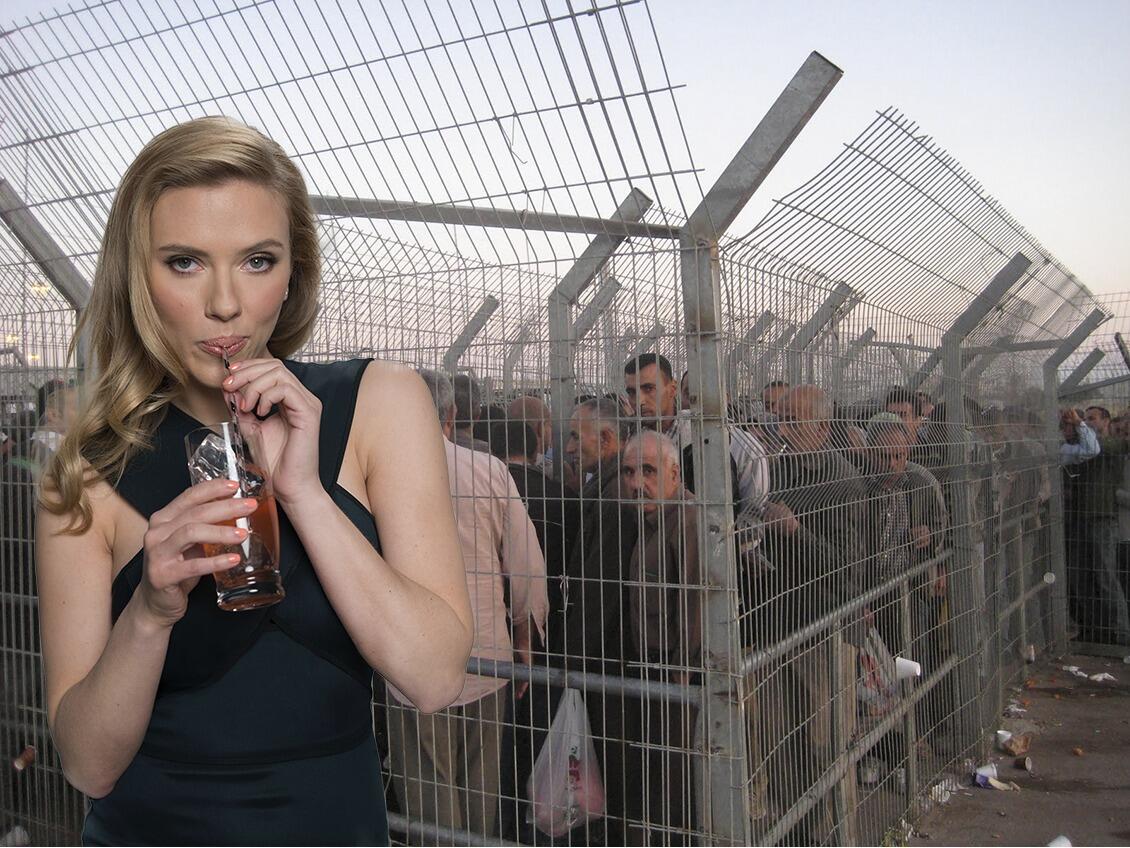 Scarlet Johansson stopt als ambassadeur van Oxfam. Dat is een gevolg van de kritiek over haar rol als boegbeeld van de Israelische firma SodaStream, die een grote fabriek heeft in de nederzetting Ma´aleh Adumim.
Het bericht kwam donderdagochtend via het persbureau
AP.
De 29-jarige ster liet via haar woordvoerder in een verklaring weten dat ze "een fundamenteel verschil van mening" heeft met Oxfam International, omdat Oxfam tegen alle handel is met producten uit de nederzettingen, die volgens Oxfam illegaal zijn en ingaan tegen de rechten van de Palestijnen.
"Scarlett Johansson has respectfully decided to end her ambassador role with Oxfam after eight years," aldus de verklaring. "She and Oxfam have a fundamental difference of opinion in regards to the boycott, divestment and sanctions movement. She is very proud of her accomplishments and fundraising efforts during her tenure with Oxfam.
Oxfam zelf heeft geen reactie gegeven. Oxfam is overigens geen voorstander van BDS, maar wel tegen de handel van producten uit de nederzettingen.
De combinatie van boegbeeld van een onderneming met een fabriek in bezet gebied en het ambassadeurschap van Oxfam werd steeds moeilijker vol te houden. Tegenover de verklaring van Johansson dat zij voor het bouwen van bruggen was en mooie woorden van SodaStream directeur Birnbaum dat de Palestijnse werknemers in de SodaStream fabriek gelijke rechten zouden hebben, kwamen steeds meer verhalen over de heersende ongelijkheid tussen de Palestijnse en Israelisch
werknemers in de fabriek
. Er was een internationale handtekeningenactie gaande om druk uit te oefenen op Oxfam om met haar te breken en op allerlei plaatsen doken vileine plaatjes op van een gefotoshopte Scarlet met samengeperste Palestijnen in een getraliede doorgang bij een chekpoint (zie het plaatje boven dit stukje. En er waren er veel meer).
De episode en het rumoer eromheen is vermoedelijk uitstekende publiciteit geweest voor BDS.